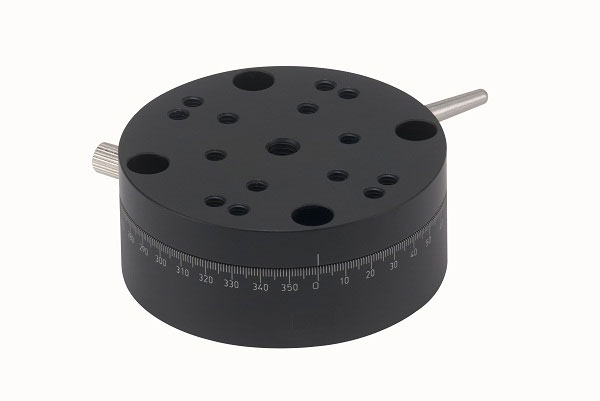 This manual rotary positioning is made of aluminum alloy with an black anodized coating.

The table size is Ø40 mm has a body weight of 0.14 kg.

The offset of eccentric is 0.05.

The maximum load of this super thin table is 5.0 kg.

The stroke is Coarse 360°.

The minimum reading is 2° micro-meter with indicator scale.


Specifications

Unit: mm

Part No..
Table
Size
Load Capacity
(kg)
Weight
(kg)
Material
Surface
finish
Travel Distance
Minimum reading
indicator
Offset
(Eccentric)

MRE40-A

Ø40
5.0
0.14
Aluminum Alloy
Black anodized
Coarse 360°
2°
0.05
Mechanical Drawing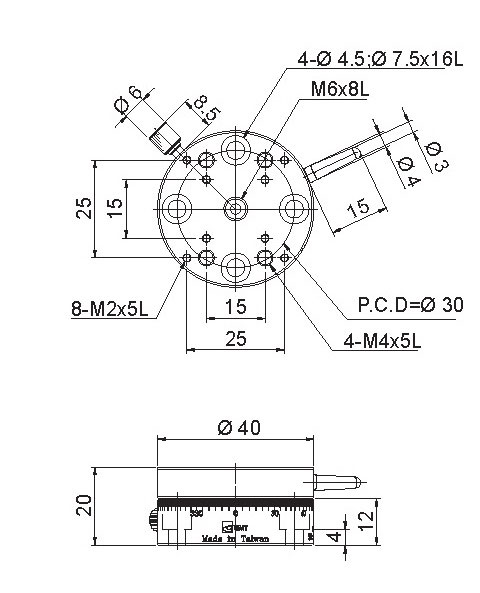 MRE40-A